Automated Trading Portfolios
Start trading using our investment strategies that utilize machine-learning & state of the art trading technologies.
Live Dashboard
Trades are reflected in real-time so you can watch our software trade without refreshing the page.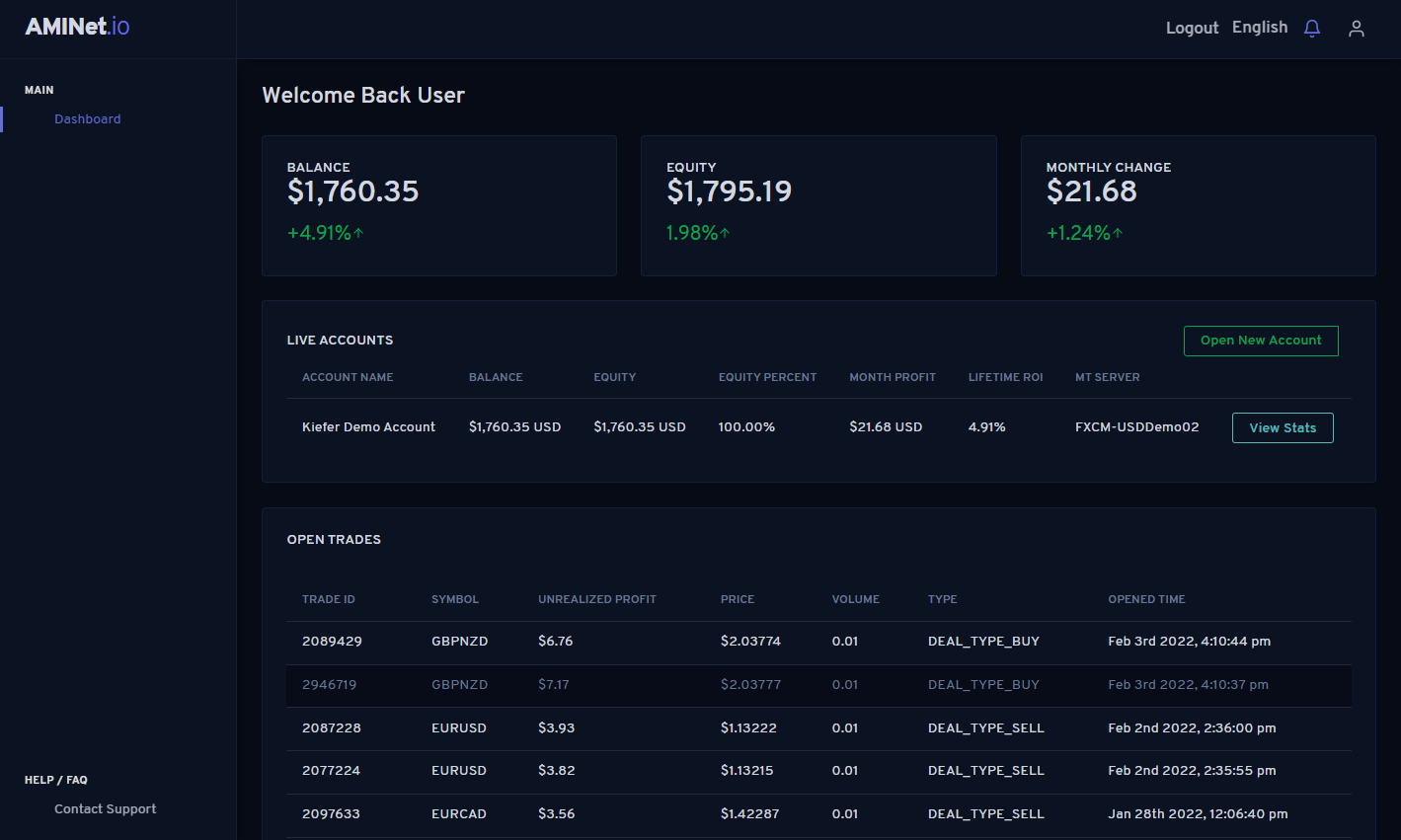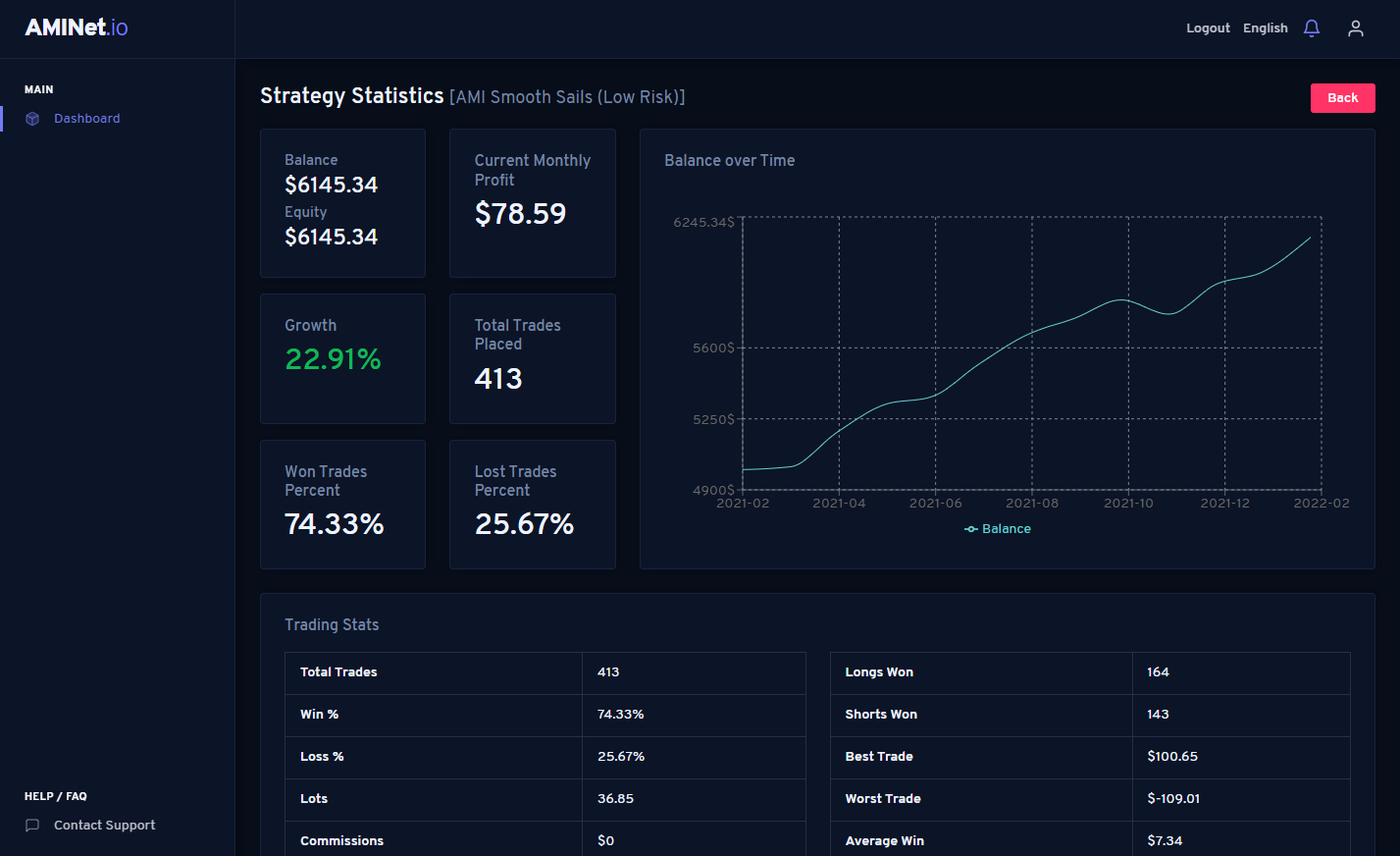 Copy Trading Made Easier
Connect your broker account to our software and let our strategies do the heavy lifting for you. No need for a VPS.
Our Partnered Brokers
Don't have a broker? No worries! We've partnered with the most reliable brokers to make setting up your account effortless.
Frequently Asked Questions
Why/How Are Signals Free?
We partner directly with brokers and take a small percentage of spread (the fees your broker already charges you to trade). By doing this, we are able to take a small commission of all trades placed without ever increasing your trading fees or charging you directly.
Can I Use A Broker That Is Not Listed?
Yes, please contact us through the support messenger on the bottom left of the web platform. We will work with your broker to setup a partnership agreement. If that is not possible, we will still host your account for a small monthly fee.
Can I choose which signal is active on my account?
Our system will automatically select a signal based on signal history, account equity, and other factors such as margin, leverage and more. If you see another signal that you would like to run on your account, you can select it through your dashboard.
Do you have access to my account?
After you link your account with our trading software, we will only have access to place and close trades on your account. We will only close trades that were placed by our system. We never have access to withdraw from or deposit funds into your account.